Diamond K Sales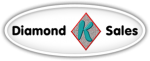 Exhibitor Name:
Diamond K Sales
Exhibitor Info:
Diamond K Sales will help you find what best fits your needs. We are offering quality products at competitive prices with the service you need. We aim to make your shopping experience as pleasant as possible. No high pressure sales games here. Your buying experience should not be a dreaded experience.
We stock and sell many trailer parts and accessories and towing related items. We do trailer repairs and maintenance, hitch installation, flatbed installation, welding and fabrication.
We sell discount RV parts with next day service.
Our custom Quality Woodcraft storage sheds can be built with eight different standard styles and many options. Our sheds are delivered fully assembled within 30 miles without additional charge & we do have on site building available where access is limited. We sell West Coast Carports and Premier Steel Structures with lots of options and sizes available including full garages and shops.
We sell Packsaddle Wood Pellets and have Pacific Fuel Pellets as a backup and they are usually a little less. Our goal is to sell quality products at a reasonable price with service you can trust!