Smith Packaging Services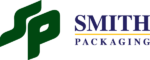 Exhibitor Name:
Smith Packaging Services
Exhibitor Info:
We specialize in selling affordable, quality bags, bulk totes, stretch wrap, and other packaging supplies.
Our bags and totes are especially suited for agricultural products, such as seed, animal feed, grains, and flour. We also supply producers of industrial and gardening products, such as minerals, sand, chemicals, fertilizer, and soil.
Whether you sell wholesale by the ton, or are packing products for eventual retail sale, we can help you get the supplies you need to pack your products securely and efficiently.