Western Packaging LLC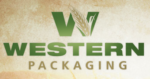 Exhibitor Name:
Western Packaging LLC
Exhibitor Info:
At Western Packaging, our goal is to provide our customers with product excellence every time. We are continually investing in development and productivity improvement methods so farmers and contractors benefit from a product, such as our feed bags for sale, that best suits their needs.
Our research and development team's extensive experience with agricultural plastics and machinery allows us to deliver high-quality shipping and packaging supplies. Our products include FIBC bulk livestock feed bags, BOPP bags, woven poly bags, stretch film, hay sleeves, and more!
We understand the issues our customers deal with every day, and Western Packaging is committed to providing the best solutions whether you simply need grain bags or wholesale bulk bags.