Pacific Ag Systems, Inc.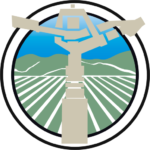 Exhibitor Name:
Pacific Ag Systems, Inc.
Exhibitor Info:
Pacific Ag Systems specializes in agricultural irrigation and has been serving the irrigation needs of the farming communities of Southwestern Oregon since 1983. We specialize in the sales, service, and design of agricultural irrigation systems.
We sell everything from wheel lines & travelers to above ground aluminum and buried PVC; from drip emitters to Big Gun water cannons; from micro systems to K-Line Irrigation. We handle all major brands, fabricate custom fittings, and retrofit obsolete systems.