Coastal Farm & Ranch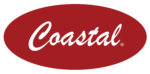 Exhibitor Name:
Coastal Farm & Ranch
Exhibitor Info:
We believe in what you do and in what we sell. We know how a warm pair of boots can ease you into a cold, wet morning. Or a simple bag of feed can keep a farm, ranch or even a home running smooth. We know because everything we sell is a part of your life and ours. We change pipe, feed livestock, and clean stalls too. We hunt, fish and enjoy the great outdoors. We're attending the rodeo, county fair, and next country music concert coming to town. We are excited to try on that next pair of new cowboy boots and jeans. We're raising chickens and livestock, turning wrenches and hammering nails, and getting our hands dirty day in and day out.
That's why we're here. And why everything in our stores is built for value and purpose. We're all in this together, and we're happy to help. We're Coastal, and we're just what the country needs.