Coates Landscape Supply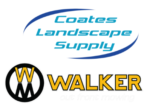 Exhibitor Name:
Coates Landscape Supply
Exhibitor Info:
Coates Landscape Supply has evolved exponentially over the years. What began in 1984 as our landscape company in Phoenix, Arizona, is now a multi-state landscape equipment distribution source focusing on Walker Mowers. Like Walker Manufacturing, Coates Landscape Supply is still family owned and operated. In 1997, we sold our landscape business in Phoenix and relocated our base of operations to Rexburg, Idaho to grow our distributor sales and service business. In 2011, we increased our territory of Idaho and Western Wyoming to include Washington and Oregon. This has proven a great and welcome challenge to continue to promote the Walker line. We look forward to getting to know you and your team for years to come!