SITECH Oregon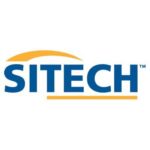 Exhibitor Name:
SITECH Oregon
Exhibitor Info:
SITECH Oregon is the authorized Trimble® dealer and factory direct store for their region, serving the construction and agriculture markets technology needs from our Aurora, OR offices.
SITECH's construction product lines include laser levels, construction lasers, optical instruments, machine control systems, surveying equipment and engineering software, GPS systems, and accessories. SITECH NorCal & SITECH Oregon are your main point of contact for Trimble, Apache, Crain, Seco, and Laserline products.
SITECH's agricultural product lines include Trimble guidance and steering systems, ISOBUS compatible input and controls, advanced positioning systems, soil information systems (SIS), variable rate technology, flow and application control, water management, land leveling/land preparation, data integration, correction services, yield monitoring, record-keeping, and farm finance management solutions.
At SITECH Oregon we consult with you to configure the proper system for your specific project. We are Authorized Trimble Service Providers and Certified Trimble Trainers providing extensive product and application training and 24-7 service and support as needed.