Motion & Flow Control Products, Inc.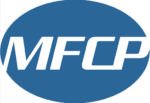 Exhibitor Name:
Motion & Flow Control Products, Inc.
Exhibitor Info:
Distribution of Parker hydraulic & pneumatic products along with dozens of other product lines.
Our job is simple: make it easier for you to run your business.
We're a Master Distributor for Parker Hannifin (one of the largest in the U.S.), spread across 32 locations and 11 in the western United States. The MFCP team dedicates itself to providing not just the best products, but the services to keep your business running efficiently and productively. Services like Vendor Managed Inventory and fluid power component remanufacturing.
Our reputation for outstanding service, technical know-how, and best-in-class product lines are built every day by delivering what our customers need, whenever they need it. That's why we've also started offering products online.
Nothing makes us happier than pairing our customers with the right products. Contact us, or we can reach out to you. If you want a quote, you can start right now.