Pure Energy Group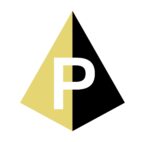 Exhibitor Name:
Pure Energy Group
Exhibitor Info:
Built on a reputation of trust, Pure Energy Group of Oregon has become the go-to for solar energy installations for residential, commercial and agriculture installations. Founders Matthew, Jordan and Travis built the company together after years of working in the energy industry and witnessing the lack of customer care larger companies paid towards their Oregon neighbors.
Today, we pride ourselves on the standards we've built for our customers. From the very first consultation to years after installation, you can trust we'll be here for continued support and services.
Going solar is an important decision and one that can save you or your business substantial money over time, that's why you need a team you can trust to do the job right the first time.