Vantage Sierra Cascade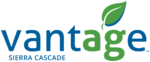 Exhibitor Name:
Vantage Sierra Cascade
Exhibitor Info:
Vantage Sierra Cascade, a Laser Man, Inc. corporation, has become the leading provider of precision agricultural solutions that its customers trust. We are the most recognized and accomplished leader in the industry, supplying the best products, services, and most importantly, the best solutions. Our team takes pride in providing technology solutions that enhance your agriculture and profitability. We hire only the most skilled and knowledgeable staff and keep a well-maintained facility that both employees and customers will respect, depend on, and be proud of.