Oregon State University Extension – FRSAN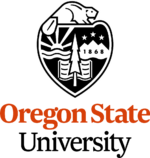 Exhibitor Name:
Oregon State University Extension – FRSAN
Exhibitor Info:
Agriculture is an occupation full of potential stressors like weather, changing economic markets, animal health and machinery breakdowns.  When these start to compound, many agricultural producers experience excessive amounts of stress, making it hard to remain positive and move forward in hard times.  OSU Extension's Farm and Ranch Stress Assistance Network (FRSAN) is here to help and let you know that you're not alone when tough times happen.  There are multiple agricultural resources that can be found on our website.  We also conduct QPR trainings that will help people learn how to recognize and talk to someone experiencing a mental health crisis and how to get them help.
There is also a new AgriStress Helpline for Oregon.  AgriStress Helpline is a free 24-hour, 7-days-a-week hotline designed for the agricultural community and their families here in Oregon.  If you or someone you know is struggling, call or text 833-897-2474.