Construction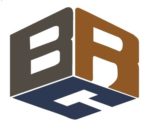 Exhibitor Info:
"Build the Best, Fix the Rest"
BRC Construction specializes in arenas, storage buildings, lean-too, hay barns, agricultural buildings, pole building construction, steel buildings, excavation and site prep. With over 25 years of combined experience our crew we pride ourselves in delivering the highest quality of work possible.
Exhibitor Info:
Pacific Building Systems provides custom-engineered steel building solutions to a variety of sectors throughout the Pacific Northwest. We're a family-run, full-service provider with one thing on our minds: you.
We're not your typical metal and steel building dealer. We take the time at the front-end to understand your needs and vision, then work tirelessly to make it happen. Our in-house team of designers and engineers focuses solely on you and will take care of the entire process – design, drafting, engineering, manufacturing, and shipment – so you can focus on your business.
We've worked for almost six decades on over 10,000 metal and steel structures for the industrial, commercial, agricultural, aviation, government, and community sectors. Call us today to see how our experience and vision can strengthen your company's foundation.
Exhibitor Info:
R & M Steel's team of trained professionals are available to assist designers, builders and first-time users of the company's pre-engineered metal building systems and components.
The quality of the building system and the quality, integrity and expertise of the employees uphold the reputation of R & M Steel Co. to provide the highest quality metal building on the market and to service our clients through project completion.