Miscellaneous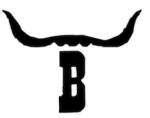 Exhibitor Info:
Bakke Brothers Brand: Changing the world, one bag of jerky at a time. All new recipes are made without any added nitrites, gluten free and MSG free.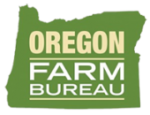 Exhibitor Info:
Oregon Farm Bureau is a grassroots, nonpartisan, nonprofit organization representing the depth and breadth of Oregon's diverse agricultural community. We give a voice to farm and ranch families at the capitol, in the courts, and within regulatory agencies.
Farm Bureau is Oregon's most inclusive agriculture organization. Over 6,600 Farm Bureau member families raise all of Oregon's 225+ agricultural commodities, from hops to hazelnuts, cattle to caneberries. All farm and ranch sizes — from 10 acres to 10,000 acres — and all farming methods — organic, conventional, biotech, and no-tech — are welcome and invited to join. We believe Oregon's agriculture community is strongest when we're united.